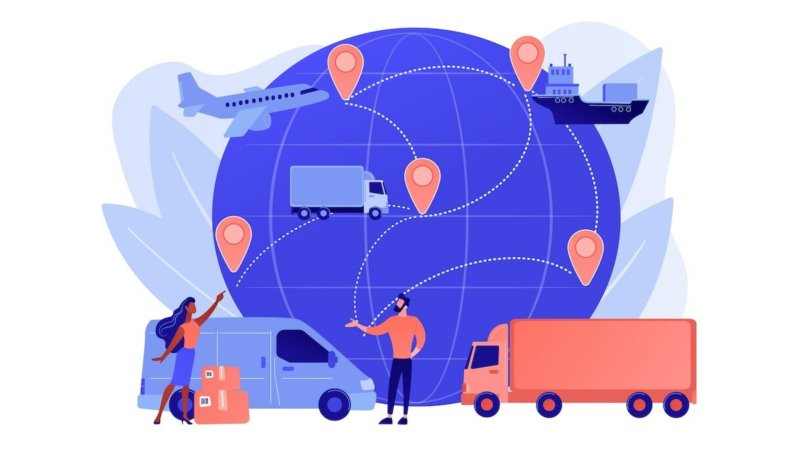 21.03.2023
CRM systems for logistics companies
The logistics and transportation industry involves many complex business processes such as communication, agreements, budget approval, order preparation, packaging, warehousing, tracking and more. Cost optimization and fast service are the two main goals of logistics. These depend on the interaction between various professionals from accountants to technical staff to customer service personnel.
With a well-configured CRM system, any interaction within a company is reduced to a couple of mouse clicks. In this article you will learn how to automate business processes in the logistics company and what benefits you can gain from implementing a CRM system.
Why do you need a CRM for logistics companies?
In the era of advanced technology, logistics companies are looking for ways to optimize their business processes and improve customer service. In this case, CRM can help you better understand the overall efficiency of your business as well as improve the quality of customer interactions. A CRM system helps you better understand customer requests and expectations, manage orders efficiently, and automate routine tasks such as billing, sending delivery notifications and order changes, managing inventory, creating reports, and tracking business profitability.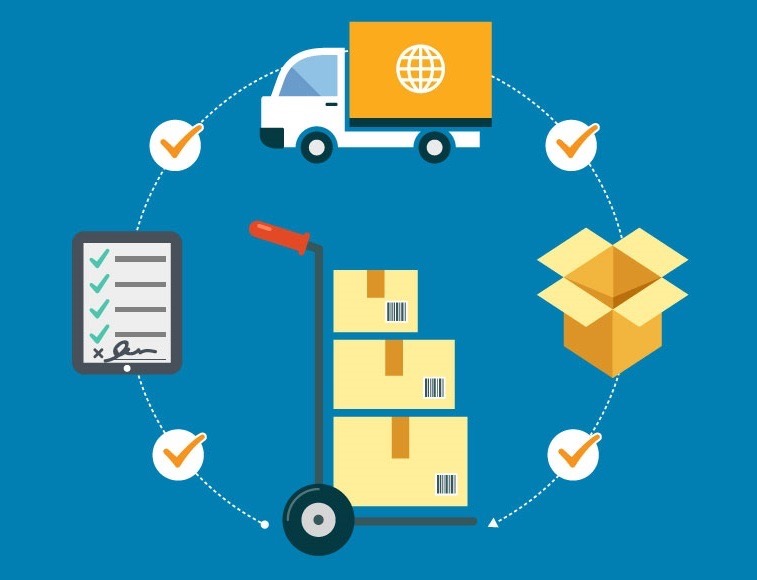 Requirements and functions of CRM for logistics companies
Enterprise resource planning, warehouse, and transportation management systems cover many processes and help professionals work on multiple tasks simultaneously. With a CRM system, you can improve business efficiency by automating business processes. All information about customers, vehicles, routes, rates in one program.
Here are the main functions and requirements for a CRM system for logistics companies:
1. A unified client base.
Storing all customer data and their order history is the most important part of building communication and service. With a CRM system, you can implement an effective system to classify customers according to various parameters. You can generate tags that will divide customers into groups based on various criteria that may be important for their service.
2. Management of orders and shipments.
One of the most important and complex business processes in a company. The management of orders and shipments involves a cycle of documents, estimates, routing sheets, and communication between departments. With the help of CRM system you can automate these processes and make them available to all participants of the order. All document templates will be uploaded to the system and generated when the order is created, automatic notifications of changes in the order and routes.
3. Email notifications.
With customizable templates and automated features, you can improve your email communication experience by sending estimates, invoices and delivery status to customers directly from the system. By using a unified CRM system interface, you can increase productivity and reduce the time you spend on external email tools.
4. Extensive reporting functionalities.
You can get detailed data on the work of departments, routes, sales, employees, and use these reports to assess the efficiency of the business as a whole. Reports let you see statistics on tasks, expenses, drivers, transport, and obtain data from client profiles. Using this data you can better analyze processes within the company and improve them more effectively.
5. Dashboard.
Having relevant information means you're aware of all aspects of your organization. By integrating supply chain management software, you can manage and research all the information, as well as organize due dates, task lists, and monitor delivery employees. Dashboard can collect everything you need, from employee performance, to the most popular routes on one screen.
6. Sales funnel.
As with any CRM, logistics software should have an accurate sales funnel to track how a lead is converted into a customer. The sales funnel is one of the basics that should be displayed in the report dashboard for analysis. While basic funnels are appropriate for logistics companies as well, you can add some specific steps related to your company's workflow. This could be anything from the parcel tracking stage to the receiving stage.
7. Parcel tracking with linking to each client's ID.
A CRM system for logistics companies should have a function to track parcels for each client. For this purpose the client is assigned a unique identifier by which his parcels can be tracked. This function should be available both for forwarders to be able to change delivery data in case of unforeseen circumstances, and for the customer to be able to track the movement of his parcel in real time.
This tool can be integrated with the system from external sources and provide multiple functions: optimization of delivery routes based on multiple customer requirements, real-time route and time of arrival, and management of all transit points.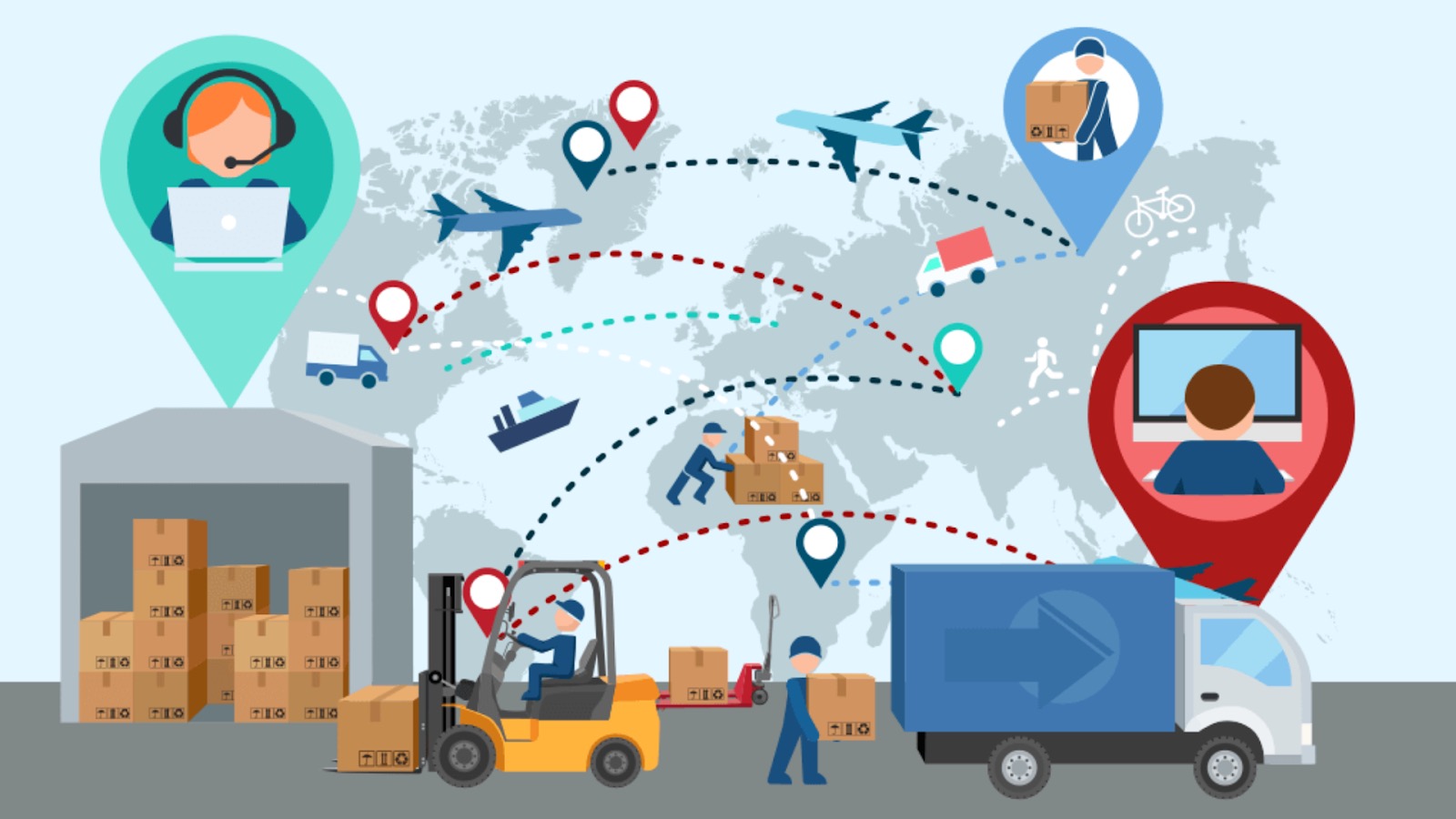 8. Accessibility on any device at any time.
Be available online and on your smartphone to ensure quick response to customer and employee requests, route changes, or out-of-state situations. Mobile and cloud-based CRM systems should also help employees better interact across departments and with customers.
9. Route planning.
Delivery times, route safety, and company profitability depend on route management. The CRM system for logistics companies should include functionality for freight forwarders: the ability to manage logistics processes and build optimal routes.
Benefits of logistics CRM systems
CRM systems have many benefits that improve customer relationships while establishing productive collaboration within the team. They also provide you with all the resources to improve further business development planning. Since their main purpose is to automate and optimize your company's business processes, they save you a lot of time and your customers' time. In this part we will discuss in more detail all the advantages of CRM systems for logistics companies.
1. Automated query processing
The goal of a CRM system is to remove routine employee tasks from the beginning of the customer journey. These solutions automate the processes of receiving inquiries, assigning them to managers, and managing orders before closing a transaction. Customers always expect companies to respond quickly. CRM for Logistics collects messages from different channels (phones, Web sites, social media and email) in one place. In this way, the manager can respond quickly to new leads, which improves the quality of service.
2. Optimized sales and marketing
A CRM system is an effective tool for comprehensive analysis of customer inquiries and sales data. This data allows company executives to understand the level of customer satisfaction with a particular transaction. Given the previous customer experience information available through CRM, your marketing department can make communication with customers more personalized, work with them more productively, and analyze customer engagement channels and their effectiveness.
3. Easily manage customer data
With a CRM system, logistics companies get the flexibility to customize various processes beyond typical sales and deal management tasks. In addition to a broad customer base, CRM systems provide detailed information about each customer through their profiles. A CRM system allows you to learn many details about a customer:
Current and completed transactions;

Shipment status;

Order evaluation;

Accepted commercial offers;

Vehicle, shipping and truck documentation;

Payment information;

Commercial offers and much more.
Just by going to the client's profile you will be able to instantly see the history of orders, documentation of orders and send the necessary documents by e-mail to the client directly from the CRM system. Due to the CRM system implementation it will be possible to analyze the effectiveness of work with different segments of the target audience, for example: legal entities and individuals, different regions of the target audience, and many others.
4. Increase of cost-effectiveness
Business process automation can help you optimize human resource costs. Sometimes companies have to pay a high price for their employees' mistakes. For example, if your managers didn't enter the correct data into the system, it will be a serious threat to the company's entire workflow. The system allows you to eliminate such mistakes with automation and protection.
You no longer have to worry that documents have gone to the wrong client, or that an employee will forget to send the waybills or the route sheet to the driver. All this will be done by CRM system by the rules set by you.
5. Improved customer service
There are two ways to show you care about your customers. One is to respond quickly to any customer request and give them all the information they need as quickly as possible. With automated processing of requests and tracking of every aspect of customer interaction, CRM systems allow you to inform your customers within minutes.
Another aspect of customer service is dealing with unpredictable problems. Shipping and delivery are complex processes with many variables involved. One of the most important aspects here is keeping customers informed of any problems encountered in the supply chain. This could be freight forwarders, specialists in charge of vehicles, ports, warehouses and terminal workers.
A CRM system allows managers to detect and inform customers of these problems in a timely manner, which is especially important in a fast-paced business environment. Transportation companies must inform customers of any problems with their deliveries due to force majeure. This is an effective measure to protect the company from reputational risks. And a well-designed CRM for transportation takes care of that.
6. Organized team collaboration.
A CRM system makes data about all the company's business processes available to various departments and employees. Each process is transparent and understood by all team members. This makes the work of the departments more organized and team management becomes easier. If some employees leave the team, the CRM software allows new employees to learn the current processes faster.
Custom or template CRM system: what to choose?
Above we discussed what features a CRM system for logistics should have and what benefits from its implementation your company will receive. Now it's time to make a choice which system to choose: buy a subscription to the template or develop a customized to your needs? Let's break down the pros and cons of each solution.
Pros of the template CRM system for logistics companies:
1. Template CRM systems have a wide range of features and cover basic business needs. Most of them have tracking of routes, orders, customers, estimates. For small logistics companies this will be enough to solve their needs.
2. It's a quick solution. Template CRM system you can use right after the payment. No need to go through the stages of layout, development and testing, everything is available immediately.
Disadvantages of a template CRM:
1. Generally, template solutions offer a limited amount of space inside. And if you have a lot of clients, a large fleet, documentation, you may not have enough space to place all the variables inside the system. And then you will have to pay for additional placement or buy a second CRM system.
2. Not all template CRM systems inside offer customer sales funnel tracking or task planner for departments. And then for quality workflow of departments you will need to buy one more, or even several CRM for different sales. Which increases costs and reduces the quality of work with customers, because you will need to switch between several programs in order to see the whole picture of interaction with the client.
3. The presence of unnecessary functionality and lack of necessary functionality. As you use a template system, you can notice that there are functions and sections which you do not use, and which are not necessary in your business processes. But on the contrary, there are missing functions and sections that would help you optimize your business processes. And to add these features you need to hire freelancers to implement these sections. And in some template CRM systems it is impossible to add third-party functionality.
4. In the process, you may need to connect third-party integrations to the CRM. This can be order tracking, creating order IDs, route maps, and just third-party plugins. Most of the template solutions have a limited list of third party integrations that you can connect and not always have what you need and then have to choose from what's available.
The pros of a custom CRM system for logistics are:
1. You build your own ideal CRM system. You work with a team of developers to create your own CRM, starting with the colors and shapes of buttons, to functionality. CRM system can pass a number of tests with the help of the company employees and then be convenient for all departments.
2. Easy to scale and refine. As your business grows, you may need new features in the system. Custom CRM systems are very flexible to scale and there is no limit. You can add new functionality and remove unnecessary functionality at any time.
3. Third-party integrations. You can add as many third-party integrations to your own CRM system as you want and change them when you want. There are no limits on the number of third-party services you need to link the program to.
4. Only the functions and sections you need. Since you and your team are involved in creating the CRM system, you decide which functions to add to it and in what sequence. Think through the logic and links, what must be associated with what and where to pass.
Cons of custom CRM:
1. The development time. Unlike the template programs, which can be used immediately after purchase, the custom CRM system requires more time for development. Depending on the size of the system and the set of features, the development time of a custom CRM system for logistics companies varies from 2 to 5 months.
We went over the major pros and cons of custom and template CRM systems. To summarize, if you have a small local logistics company, you may be enough of a template CRM system, they have a basic set of functions that will cover all the needs. But if you are a major player in the logistics industry with a large fleet and a directory of customers, if you need third-party integration with services and you have grown out of a template set of functions, then you should definitely think about building your own CRM system.
Conclusion
Logistics companies are responsible for everything from preparation, packaging, delivery, drawing up all necessary documents, safe transportation of cargo and much more. Given the large variety of processes, logistics companies require coordinated work of all departments and continuous productive interaction with customers. Thus, the purpose of CRM system is to increase the efficiency of all departments, to automate and optimize the company's business processes and improve relationships with customers.
If you want to automate your business processes by CRM system for logistics companies, please contact us to get advice.
IC Studio development team specializes in custom business software development and implementation. Contact us in a convenient way or leave a request for an expert consultation and we will be happy to help you develop and implement a CRM system for your company.