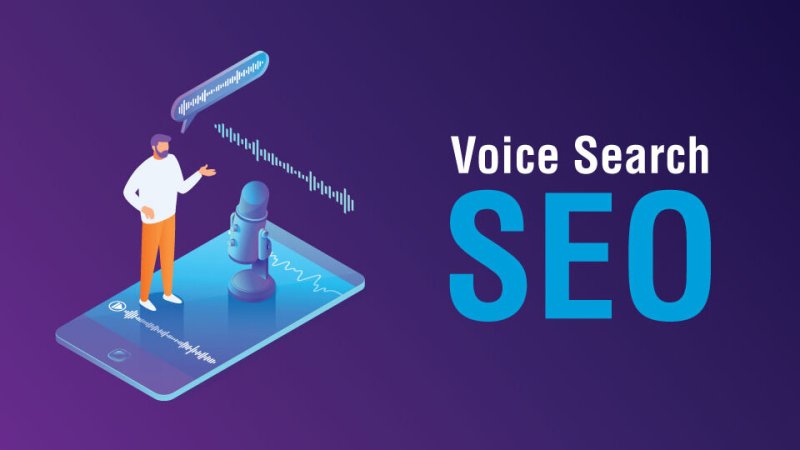 23.11.2021
SEO optimization for voice search
Each person says about 16,000 words every day.  And about 1% of the words come to voice control technology. It could be finding the nearest store or local café with delicious croissants; finding car parts when repairing a car or a recipe when cooking dinner for guests who are about to arrive.
In today's world, speech recognition is built into almost all mobile devices, computers and smart home systems. From the weekly weather forecast to turning on the lights in the kitchen or ordering pizza, the possibilities for voice search programs are becoming endless.
Today we'll talk about how voice control technology works and how to optimize your site for it.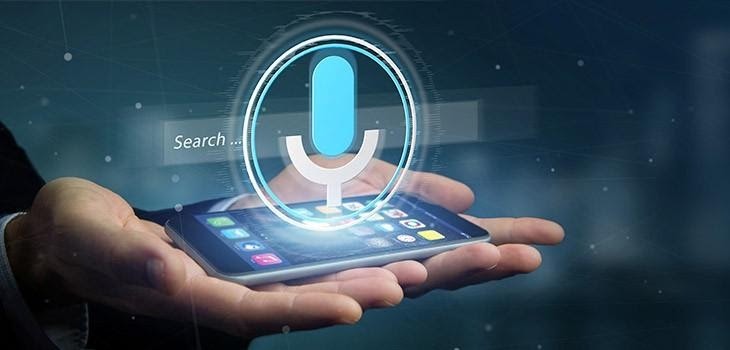 Let's start with the stages of search engine development. 
Initially, search engines searched for users by document name and location, as well as server address.
The first search engine, as we are used to seeing them, is considered to be Archie. It was the first search engine that could allow pages to be searched by their content.
The second stage of development of search engines was Wandex. This search engine was already able to scan sites and search for the titles of indexed pages on the Internet relevant query.
In 1994, the system Yahoo! appeared, which is a directory of popular pages on the Internet. But as early as 2002, Yahoo! became the first search engine and introduced features that we still use today. Such as searching only images, only news or videos.
Since 1996, the founders of Google wondered about the concept of finding information on the Internet. They concluded that search engines should analyze web pages by the frequency of words used in a search. Soon came the algorithm for link analysis PageRank, which still determines the weight of a site in search results.
Now, all search engines are moving towards optimization for mobile devices. According to statistics, about 70% of users use search engines with smartphones, Smart TVs and other devices that have nothing to do with computers. Because of the inconvenience of typing on such devices, voice search and personal assistants such as Siri (Apple), Alexa (Amazon), Cortana (Google) and Alice (Yandex) are actively developing.



How did voice-activated technology evolve?
A little history...
The first voice synthesizer (speech recognition and speech-to-text technology) was created in 1937, by Bell.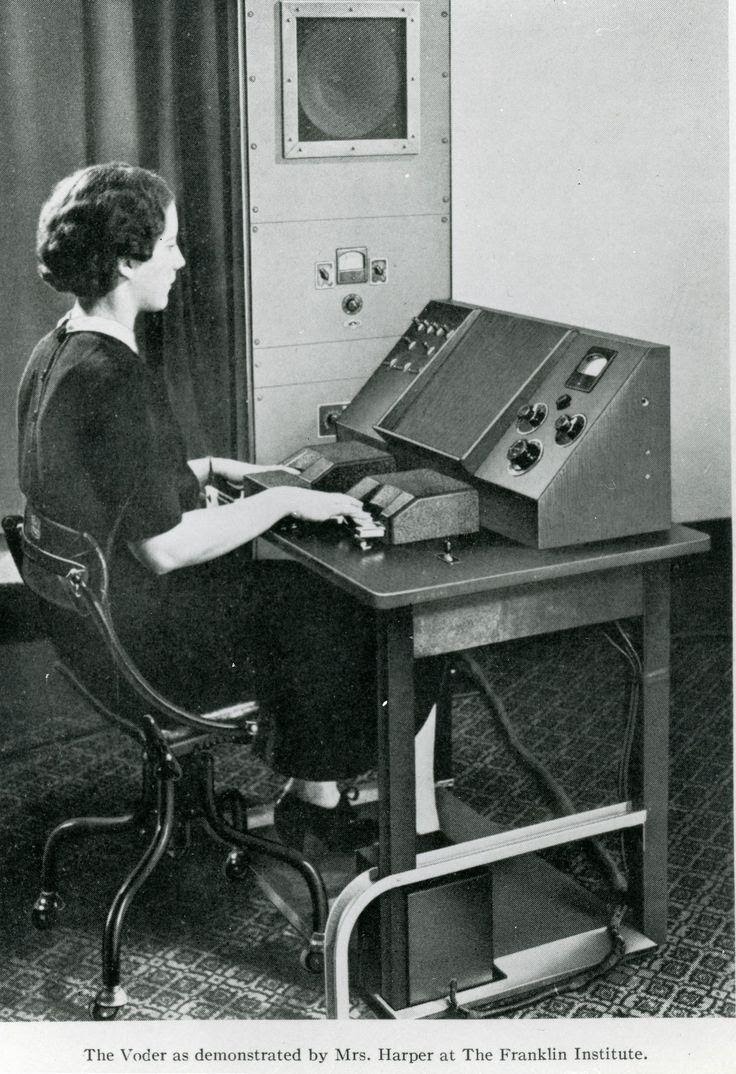 The world's first speech synthesizer


In 1990, the first massively popular speech recognition technology, Dragon Dictate, was introduced.
This was the beginning of the voice breakthrough in the world. Already in 2001, Microsoft released speech recognition systems on its operating systems.
By 2011, the technology had evolved so much that about 200 million words in different languages had already been collected on its servers. That same year saw the introduction of voice search in the Google Chrome browser. Already by the end of 2011, Apple introduced the world to SIRI on iOS, marking the beginning of smart personal assistants in smartphones. 
In early 2014, Microsoft unveiled Cortana, a voice assistant on its devices. That same year, Amazon introduced Alexa to the world and the Amazon Echo smart speaker, which distinguished itself by being able to control smart home devices.
In 2016, Google Assistant was introduced. It became part of the Google Home smart speaker and Pixel smartphones.
In 2017, Yandex delighted the Russian-speaking population with its voice assistant, Alice. One of the aspects of interaction with Alice are interactive games. To launch them, you need to say, "Alice, let's play." The voice assistant will immediately suggest several games that you can play with it.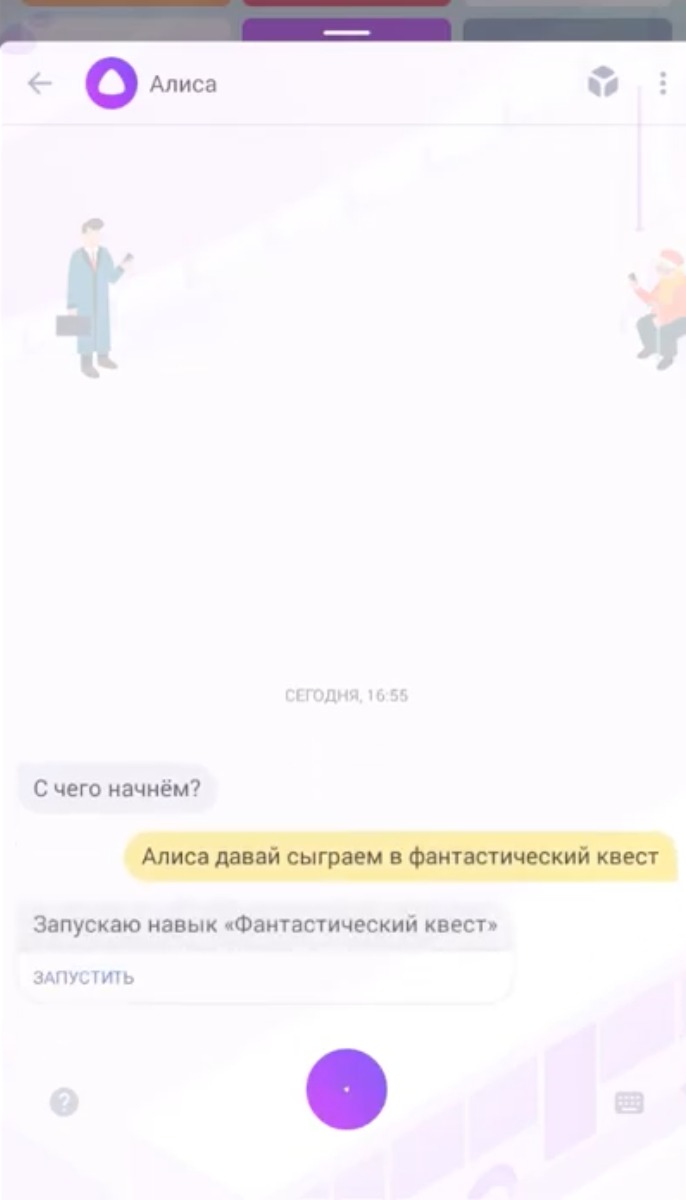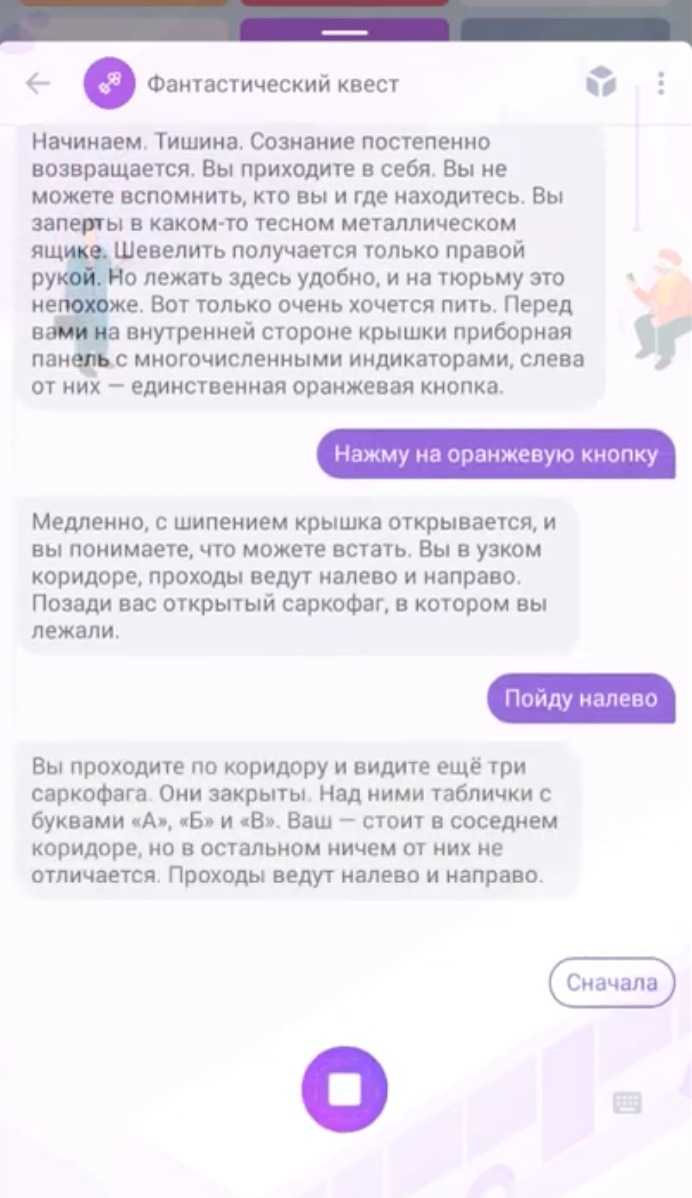 And already in 2018, the company released its own smart speaker, Yandex.Station.
Every year, the functionality of voice search assistants evolves. Whether it's a smartphone, tablet or standalone speaker, these personal assistants are always ready to help.
Google research shows that about 55 percent of teens ages 14-17 and 41 percent of adults use voice search every day. These are mostly times when it's hard to use devices in the usual way, while cooking, watching TV, driving.In 2019, Nigher Visibility released the results of a survey of voice search usage. The survey involved 2,000 smart technology users.
The survey found that more than 60 percent of correspondents use voice search on their devices, and 27 percent use it every day.
A little helpful summary from the survey results:
- more than 29% found voice search easier than searching for queries manually;
- about 22% used voice search because they couldn't use their phone, a third of which, when driving and a quarter of those surveyed said they used it when they were busy doing other things;
- 37% of those surveyed thought using voice search was faster than searching in a browser;
- and nearly 82% thought voice search was more accurate.
It's important to note that about 36% of those surveyed, more than a third, use a voice assistant to search for local businesses and products or services online. And of those 36% may be your potential customers.



Marketers predict that by 2023 about 5 billion people will be using voice search regularly. Given the projected near-quantum growth of voice search, it's important to create content that is optimized for it. Otherwise, it will be difficult to achieve any positive promotion in search engine rankings.  
Voice search is growing every year, and soon it will be everywhere and everyone will be using it. Consumer behavior is constantly changing, and you have to be prepared for any innovative trends to meet the expectations of potential customers.
Many technology giants, such as Google, Amazon and Microsoft, are already on the move and have already optimized voice search to have an advantage over others. Specializing in voice search, SEO and monetization is critical to competition.
The strategies listed below will help you rank better for voice search and create a solid voice search optimization strategy.
We gave a kind of algorithm for optimizing the site for voice search, based on observations and reports of many studies conducted by both domestic and foreign experts.


1. Focus on local search results
Add focus to better optimize local search results. A high percentage of mobile and voice searches are location-based queries regarding location, hours of operation, etc. Don't ignore local search results, which you can optimize by doing something as simple as creating a Google My Business or Yandex.Directory account.
A Google My Business / Yandex.Directory account is a way to let the system know that your business is in a particular location. When someone asks Google or Yandex to show similar businesses in that area, your company can get ranked by that query.
Your name, address and phone number (NAP) should be included in your listing. 
So, if you don't already have your company's search engine data, now is the time to do it. Improve your local SEO (search engine optimization) , and you'll see positive results right away.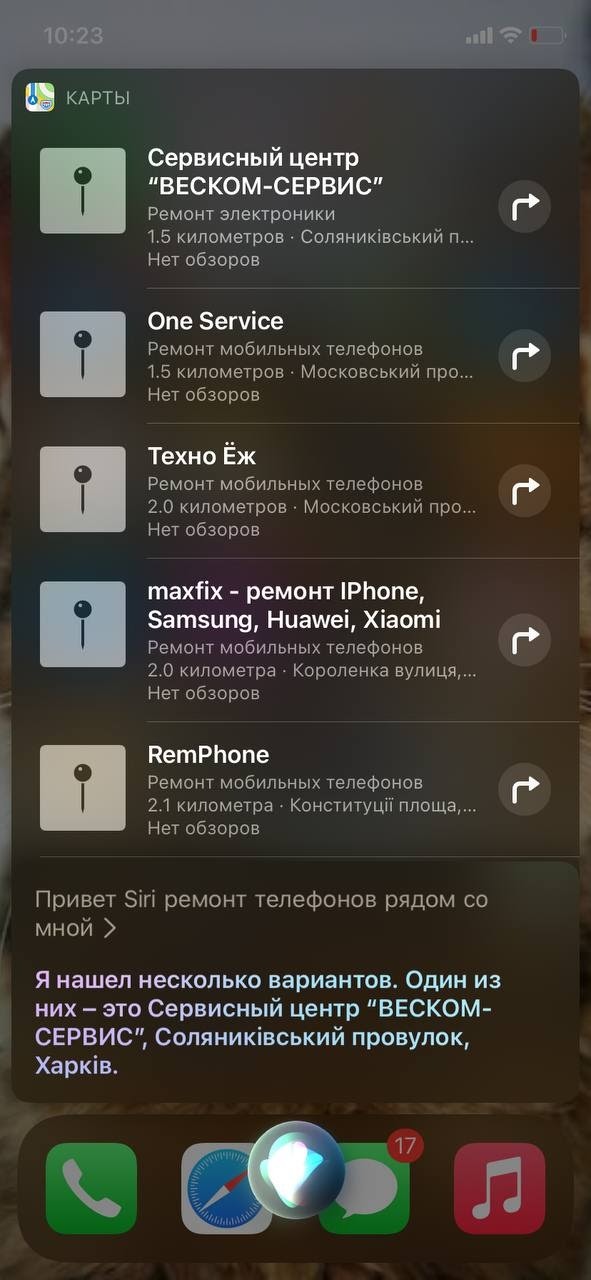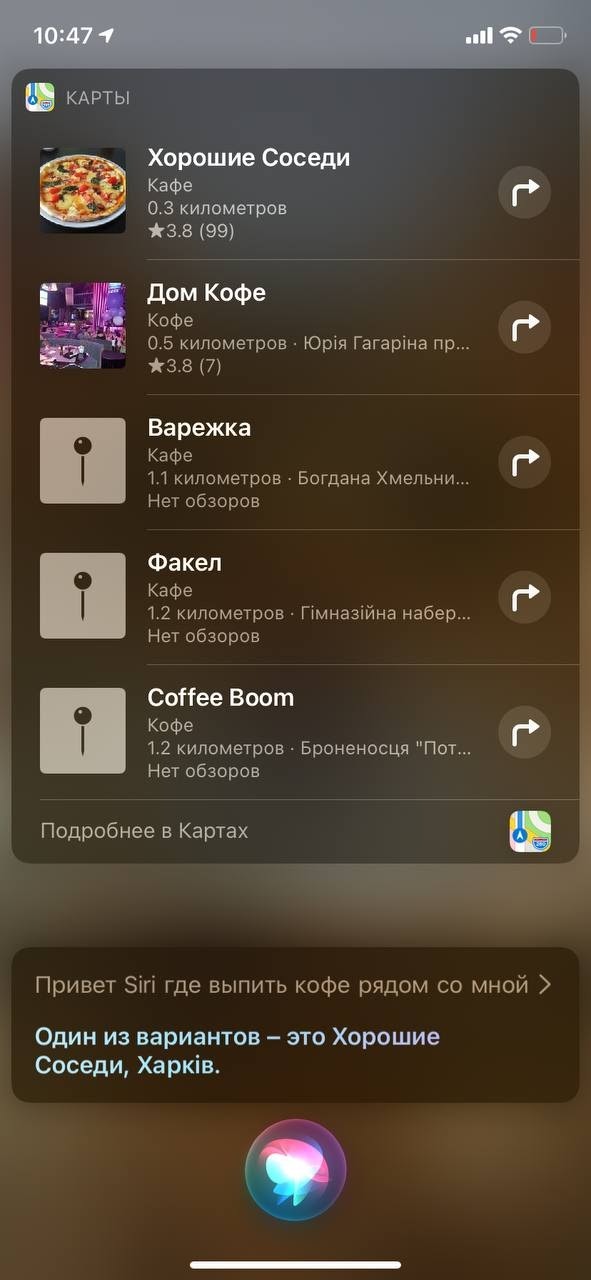 2. Rethink and restructure your content.
Because voice search is much more interactive than traditional search, you need to rethink your content and its structure. The goal should be to include short questions and answers to improve the structure of your content and make it more voice search-friendly. 
Many studies say that Google prefers short and concise answers to voice search queries, and the typical voice search result is only 29 words.  These are valuable insights into how your content should be structured to rank better in voice search results. 
Include frequently asked questions (FAQs) on your product pages and blogs because they contain keywords with questions and are also quite short. The FAQ-style format makes it easy for search engines to pull content from your website.
 
3. Use conversational language for website content and landing pages
Colloquiality is a key characteristic of voice search, and you should use it to your advantage. The more you use robotic language in your content, the less chance you have of appearing in voice search results.
Understanding the search user's intent is critical if you want to know how people ask verbal queries. You need to learn and anticipate the query style that people use when using voice search.
- What types of question keywords do people use?
- What is their conversation style? What types of questions are asked most often?
- What type of answers work best for these queries?
- Which answers work well and show up in voice search results?
Analyzing the data with the answers to the questions above will allow you to understand what people want when doing a verbal search.



4. Configure the output for long keywords.
Yes, voice search is longer than keyboard search because of its conversational style. You can't prepare content separately for each voice search query, but you can certainly include them in a full post.
You can use this to your advantage by creating long-form content, including all the long keywords that appear in voice queries. Long-tail keywords, should be targeted first and foremost to work best in voice search rankings.
5. Reduce the loading time of your website. 
Although it is an important factor for voice search, it often goes unnoticed. But that in no way diminishes its importance.
Websites that take longer to load leave very quickly compared to those that load quickly. The loading speed of a website directly affects the bounce rate and, therefore, must be optimized at all costs.
Google has released its speed update, which calculates website load time optimization. When it comes to voice search, the rules are almost the same. Voice searchers want immediate results, and if you have a slow website that takes forever to load, your content won't be used to answer verbal queries.
In general, low page load speeds can affect both your site's bounce rate and your conversion rate.
Google Page Speed Insights is a good tool to check website speed, and you should use them to optimize our website load time.
6. Pay attention to mobile devices.
When it comes to voice search queries, mobile devices easily trump other devices because most verbal questions are asked from mobile devices. You should be well-prepared to provide users with an amazing mobile-friendly experience.
Creating mobile-friendly, mobile-focused content is key, and you should pay attention to some ways to achieve this:
6.1 Create a mobile-friendly website.
6.2 Run a mobile-friendly test for your site and optimize it accordingly.
6.3 Your website should be crawlable by search engine robots to ensure that your content is visible and accessible.
Being prepared to create an adaptive website for mobile devices is an SEO best practice that should not be ignored.
Above, we looked at the key website optimization factors for voice search with which your website will rank better in search engine rankings for voice search. Implementing these measures does not relieve you from doing regular internal and external website optimization work if you are looking to attract more traffic online, but only enhances the cumulative effect of promotion.