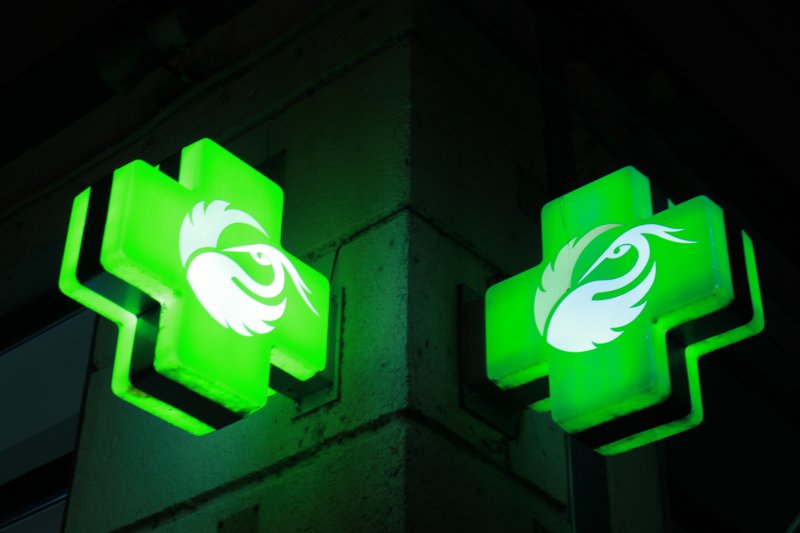 23.02.2023
Online pharmacy development: things to pay attention to when you develop an online pharmacy
Developing an online store for a pharmacy is a great solution for business development in the era of digital technology.
Having an online store or web application for customers, where they can find the right medicine in a few clicks and choose a convenient way to purchase - tangibly improves the quality of customer service and increases the revenue of pharmacies.
The main value of creating an online store for a pharmacy is the ability to provide a more convenient and faster way to buy products.
This is especially important in today's fast-paced pace of life, as well as with restrictions on travel or visiting stores caused by pandemic restrictions and more.
An online pharmacy allows customers to pick up and get the medications and other products they need from the comfort of their own homes.
In addition, online pharmacy can offer a wider range of products than the physical store, which opens up additional opportunities both for business and for customers of the pharmacy.
Developing an online store for pharmacy also provides an opportunity to attract new customers who are looking for a convenient and fast way to buy medicines. Online pharmacy allows you to attract customers from different regions, not only from nearby communities, expanding the market to the entire country, including very remote communities.
An additional advantage of an online pharmacy is that sales do not stop 24/7, because orders can be placed by customers even outside of pharmacy business hours when the customer has a need to buy medicine.

What the owner should pay attention to when creating a website for online pharmacy.
Functionality that will make the online pharmacy customer experience easier and better:


The convenience of the drug and product catalog.
The catalog provides the user with detailed information about each medication, including its name, instructions for use, dosage, and price. This helps customers choose the right product, as well as get additional information about the product before purchasing it.

Functionality of the online pharmacy shopping cart.
The shopping cart is a feature that allows customers to add products to the cart and place an order with a convenient payment and delivery method.
The online pharmacy shopping cart should provide convenience for users, allowing them to easily add and remove items from the cart, as well as edit the quantity of items. Here are some interesting features that may be useful for users:

2.1 Availability notifications. The cart can contain notifications that some of the items they've added to the cart are temporarily unavailable or running out. This allows customers to make quick purchasing decisions or search for alternative goods.

2.2 Saving the composition of the cart for several days or "abandoned cart".
Some users may add items to the cart to compare them later or wait for items to be available at a discount. Saving the composition of the cart for several days helps to preserve their choices and allows them to easily return to shopping at any time.
And working with an "abandoned cart" creates an opportunity for the pharmacy to activate the completion of orders that were not completed by users on their first attempt.

2.3 Cross-selling and up-selling. At the checkout stage through the cart we can automatically offer customers related products that may be useful or interesting to them, based on the items already added to the cart. Or lists of items previously viewed by users. Thus influencing the size of the average check and profit as a consequence.

2.4 Different methods of payment and delivery.
At the stage of ordering through the cart we can offer pharmacy customers various payment options, including payment by card, cash upon receipt or through electronic payment systems. As well as methods of delivery of goods: from pickup in different locations of our network of pharmacies, to delivery to another city.
This allows customers to choose the most convenient way of payment and delivery, and significantly improves the user experience of online pharmacy customers.



 Filters in the catalog and drug catalog search.
The search and filter function allows customers to quickly and easily find the product they want in the catalog. They can search by product name, manufacturer, price, and other parameters.

Here are a few search functions that may be useful to users:

3.1 Filtering by Category. Filtering products by category, such as medications, vitamins, cosmetics, etc., helps users quickly find the product they want without having to navigate through multiple pages.

3.2 Keyword search. The keyword search allows users to quickly find the product they want by typing in the name of the product, brand, or active ingredient.

Especially important here is setting up a smart search, such as Elastic Search, which will take into account synonyms, spelling errors, and errors of incorrect keyboard layout when entering, etc.

3.3 Search by symptoms. Some online pharmacies offer a search by symptom feature that allows users to find items based on their symptoms or medical conditions. This is especially helpful for users who don't know what product they need for a particular condition

3.4 Display related products. When a user finds the right product, the online pharmacy can offer him related products that may be useful for his health or beauty. For example, if the user is looking for antibiotics, the online pharmacy can offer him probiotics to support a healthy gut microflora, and this will not only increase the average check, but will also be a good tone to the customer, and a display of professionalism and care.

3.5 Display product availability at the nearest pharmacy. Some online pharmacies allow users to check the availability of a product at the nearest pharmacy. This allows users to get the product they need quickly, not to wait for delivery and reduce waiting time.



An online pharmacy user's personal account.

A personal account is an environment where your customers can see their order history, save medication lists for the future, track price changes, and more.
The ultimate goal of creating a personal account for the customer is to increase engagement and improve the user experience for online pharmacy users, and track demand trends for the pharmacy owner.
 

Mobile optimization of the online pharmacy.
Mobile optimization is important to ensure that customers can use the online store on their mobile devices. Many people prefer to shop with their smartphones, so this is an extremely important functionality.


Functionality that will make the online pharmacy team's work easier and better.


In addition to the functionality directly useful for the users (customers) of the Internet pharmacy, we also recommend to pay attention to the development of functionality that can significantly facilitate the work of pharmacy personnel with the processing of Internet orders.
1. Integration with CRM system.
Integration with CRM (Customer Relationship Management) can help the pharmacy manage customer contacts, including order history, preferences, etc.
We will also help you with custom CRM development.
2. Automatic order processing.
Automated order processing allows the pharmacy to process orders quickly and efficiently, including automatically notifying customers of order status.
Automatic order processing can be set up according to individual pharmacy scenarios.


3. Development of an accounting and inventory system.
An automated accounting and inventory system helps the pharmacy keep track of its inventory and order products on time, thus avoiding losses due to product shortages.
4. Setting up analytics and personalizing reporting.
Analytics and reporting allow the pharmacy to track sales performance, understand customer behavior and make informed product and marketing decisions.
5. Security and data protection settings.
Data security is an important element for any online store, and especially for a pharmacy that handles sensitive medical information. Robust data protection can keep the pharmacy and its customers safe from cyberattacks and information theft.
6. Create a system to manage marketing promotions and discounts.
Marketing promotions and discounts can attract new customers and increase sales. It can be a discount on the first order, free shipping, a discount on certain products, etc.
In addition to publicly available promotions and discounts, you can also create personalized offers. These can help retain existing customers and increase their loyalty. This can be an offer to buy a product related to a previous order, or a personalized bonus package based on the customer's purchases.
Creating an online store for a pharmacy can help a business expand its customer base, improve customer user experience, increase engagement, increase loyalty, and significantly increase sales and optimize inventory.
Developing an online pharmacy is a responsible process. Internet pharmacy differs significantly from a regular online store by the amount of assortment, the number of delivery methods (there can be hundreds and thousands of pickup points across the country), and the flexibility of product searches. That's why we recommend you to turn to professional teams who are skilled in developing complex sites, with a lot of integrations and automated scripts.
The IC Studio development team has extensive experience in developing custom solutions, including complex websites, CRM and ERP systems, and personal accounts for online stores and portals.
We will be happy to advise you on development of an online pharmacy. Ask us for a consultation to get answers to the questions you are interested in.