Description:
Key areas of training for psychologists:
1.Metaphorical cards
2. Art therapy
3. Family counseling
4.Eating disorders

Our client's key pain:
Total dependence on paid advertising traffic and low company presence in Google and Yandex results.
The origins of the problem:
- Lack of a clear strategy for working with different CA portraits.
- The low level of optimization of the site from a technical and user point of view.
Solution:
- In-depth analysis of the company's sales funnel in order to assess the behavioral factors of CA and sales dynamics.
- Analysis of competitors to determine the optimal strategy for promotion in Yandex and Google.
- Implementation of a full-fledged internal optimization.
- External optimization of the site and work with analytics to make quality decisions about the strategy of further steps.
The phase of internal optimization of the site:
1. As a result of a detailed SEO-audit, identified critical technical errors and wrote the terms of reference for the programmer to implement the necessary measures to optimize the site
2. With an in-depth audit of competitors and their promotion strategies, we chose the priority areas of site optimization and formed a complete semantic core for future work.
As a result of the usability audit formed a number of proposals to improve the user experience.
3. Formed a reference strategy.
4. Formed TOR for the work of a copywriter and content manager.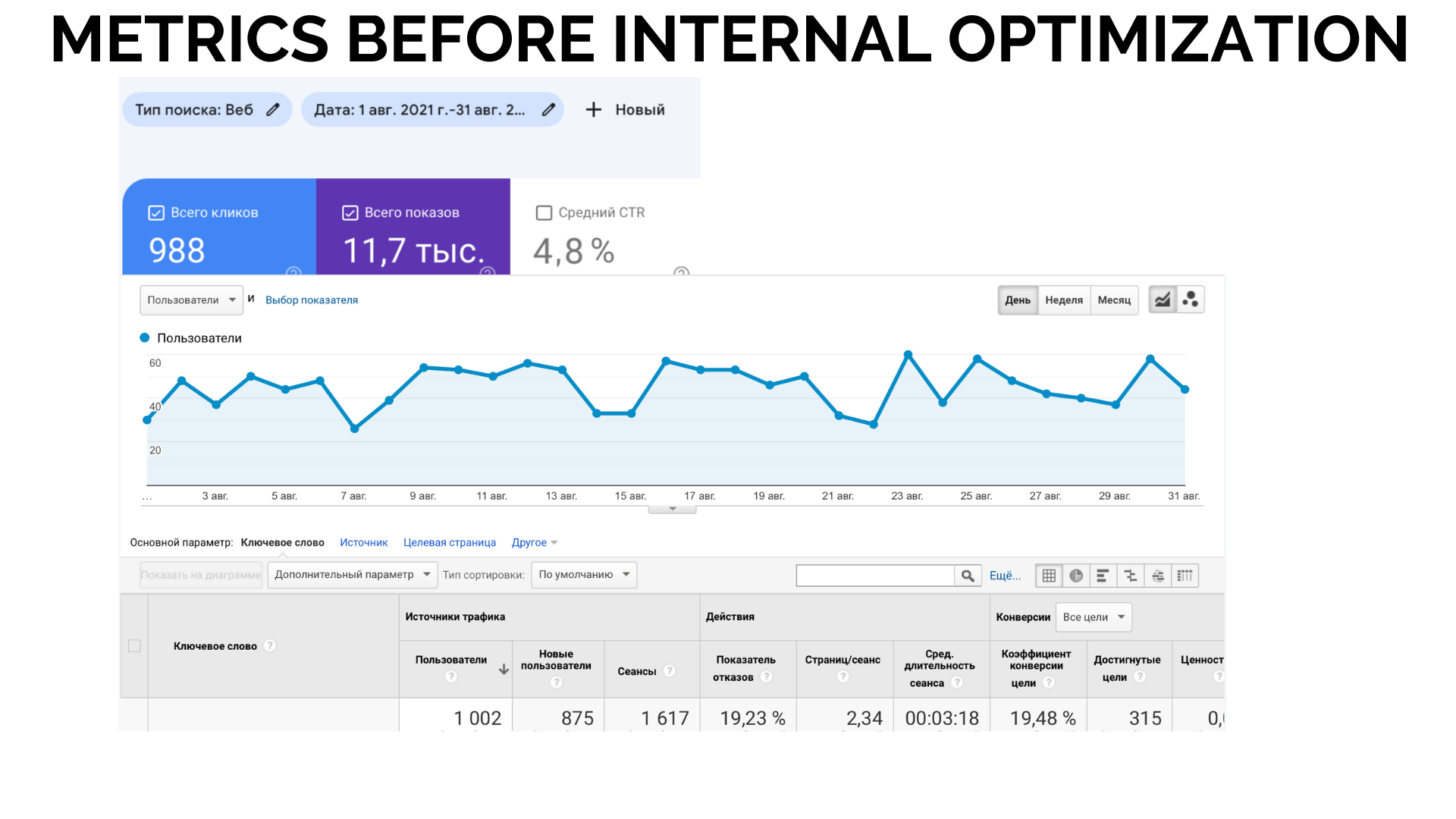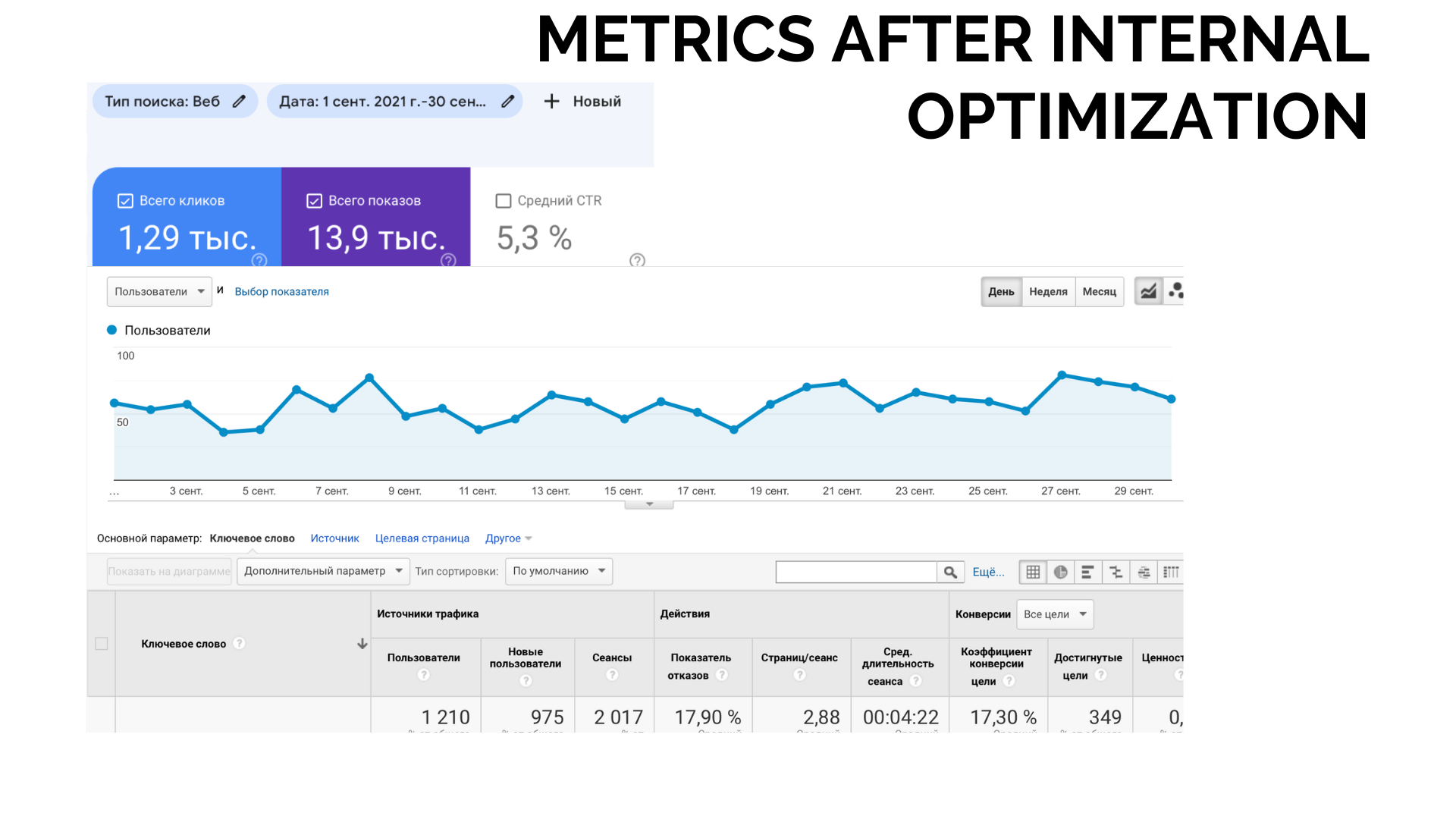 The site began to rank better in search engines, resulting in 18% more impressions and 30% more clicks from organic search;
Received a decrease in bounce rate of 1.3%;
The engagement of users who come to the site from organic search increased by 30% (the average duration of a session).
Phase of work on external SEO-optimization.
1. Manual elaboration of meta tags for all the landing pages promoted in search;
2. Merging of the online store with the corporate site;
3. Registration of the company in new regions and work with maps;
4. Implementation of link strategy: selection of relevant donors and work with blogs;
5. Work strategy to increase the % of unique content on the site;
6. Works to accelerate the indexing of added landing pages;
7. Monitoring of the positions and visibility of the site.
The result after 5 months of SEO:
After just 5 months of work on SEO-optimization the following progress has been obtained:
+40% to the number of impressions of the site in search results
Growth of CTR in search results by +5.2%
+53% in visits to the website from search results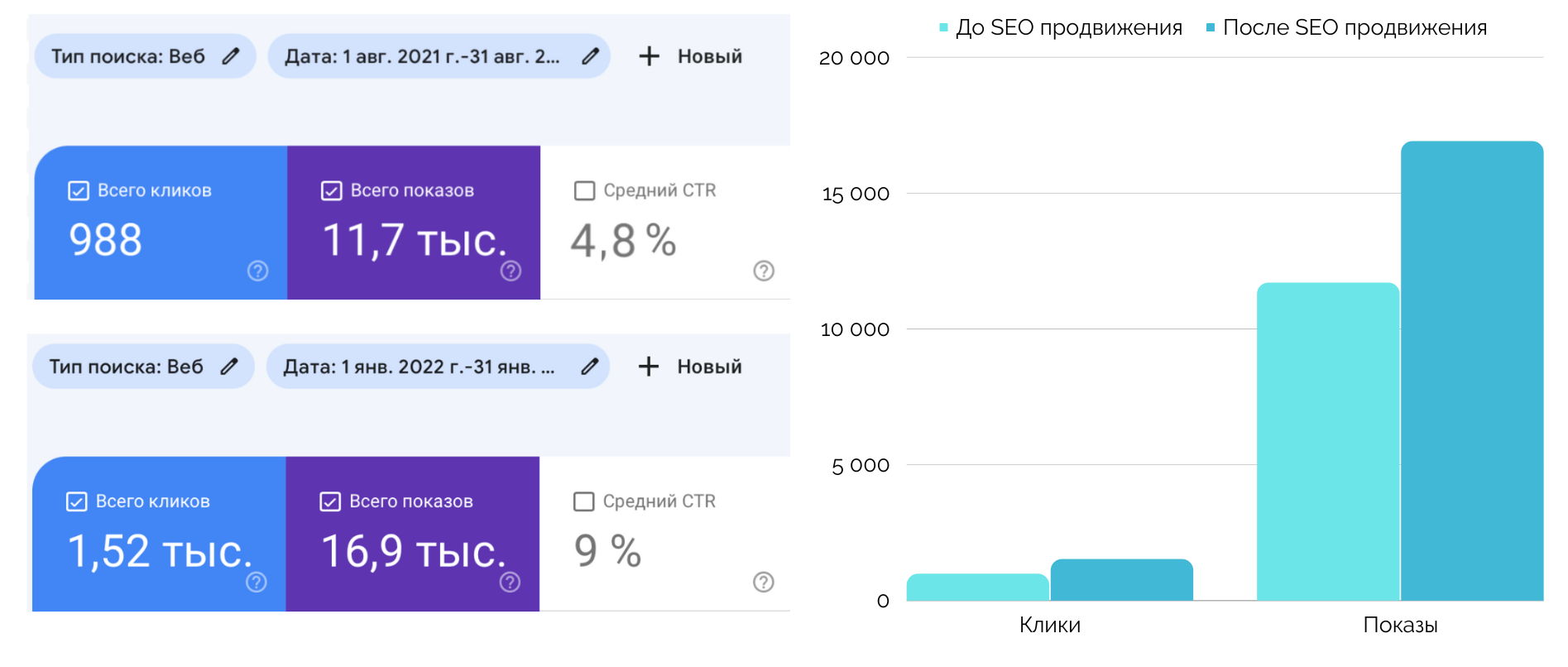 In 5 months of SEO-promotion achieved the following results:
+42% growth of new users to the site
Increase in indicators of user engagement on the site (bounce rate, pages / session, the average duration of sessions, the number of sessions)
Increase of number of users from organic search results by 63%.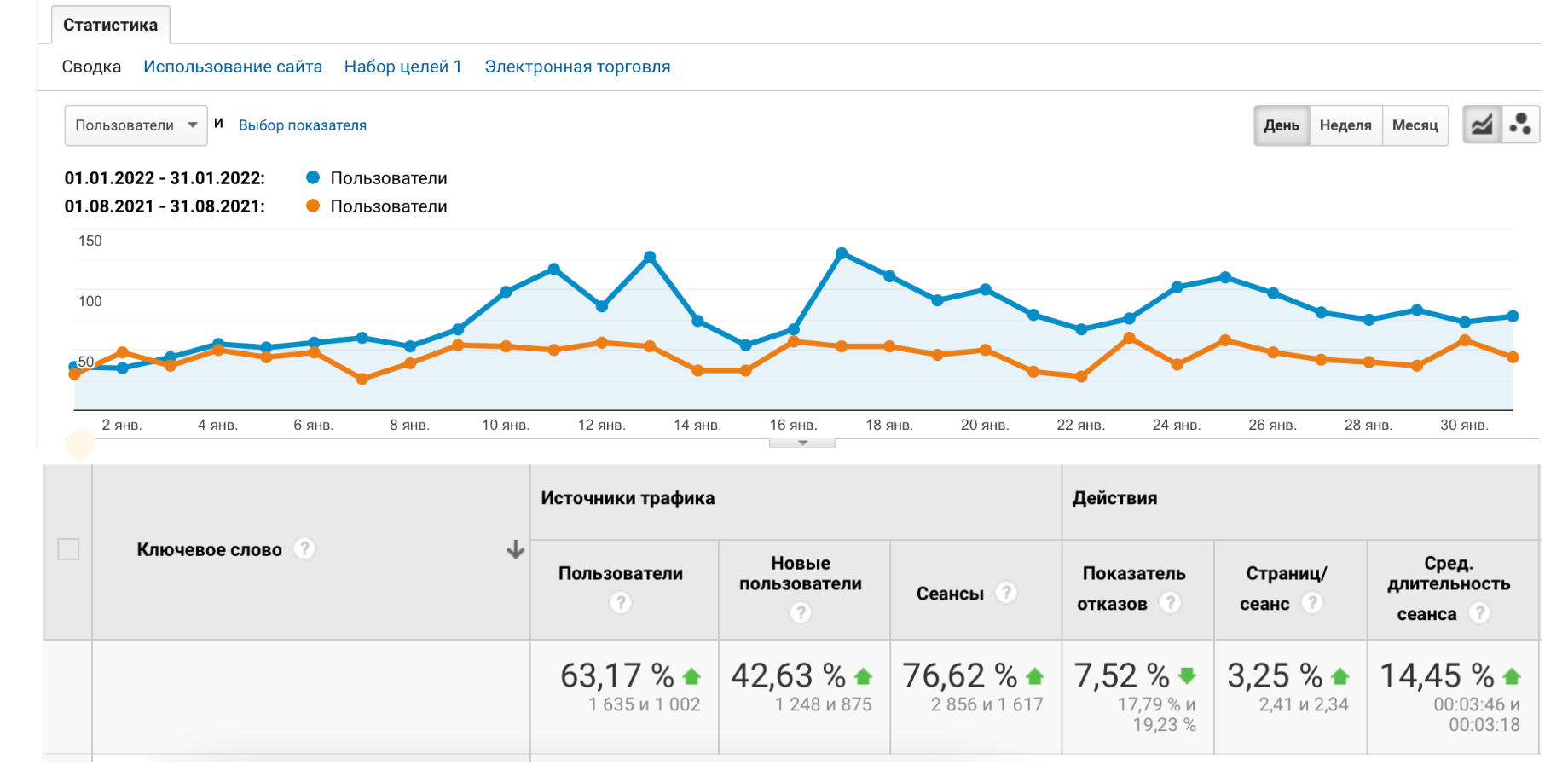 Positions in search results after 5 months of SEO promotion